PEN International – A Poetry Memorial for Daphne Caruana Galizia
(16-10) Poems written to honour the legacy of Daphne Caruana Galizia –
'It has been two years since Daphne Caruana Galizia was murdered outside her home. Days ago, a court in Valleta, a city in which a public memorial to Daphne keeps being torn down by the Maltese authorities, sat through defamation case hearings that continue posthumously against Daphne. One of these cases was by Prime Minister Joseph Muscat. I wish the Maltese authorities would display the same determination into pursuing the people who ordered the killing of a journalist. Daphne and her family deserve justice, not five years from now, not ten years from now. They deserve justice today.'
Today marks two years since the brutal assassination of Malta's best-known investigative journalist and anti-corruption campaigner, Daphne Caruana Galizia. Although three men have now been formally charged with her murder, a date for their trial has yet to be set while those who ordered her killing remain at large.
A memorial for her in Valetta, has been repeatedly destroyed by the authorities. In response, PEN International has devised a poetry memorial as a tribute to her courage and her dedication to freedom of expression. You can read poems written to honour her legacy below.
Contributing: Boris A. Novak, C. Murray, Dennis Haskell, Dirk-Uwe Becker, Celia de Fréine, Eeltsje Hettinga , Nuala O'Connor, Nell Regan, Tomica Bajsić, Teresa Salema (Portuguese PEN), Vera Botterbusch, Ralph Grüneberger, Ahmed Alajmi.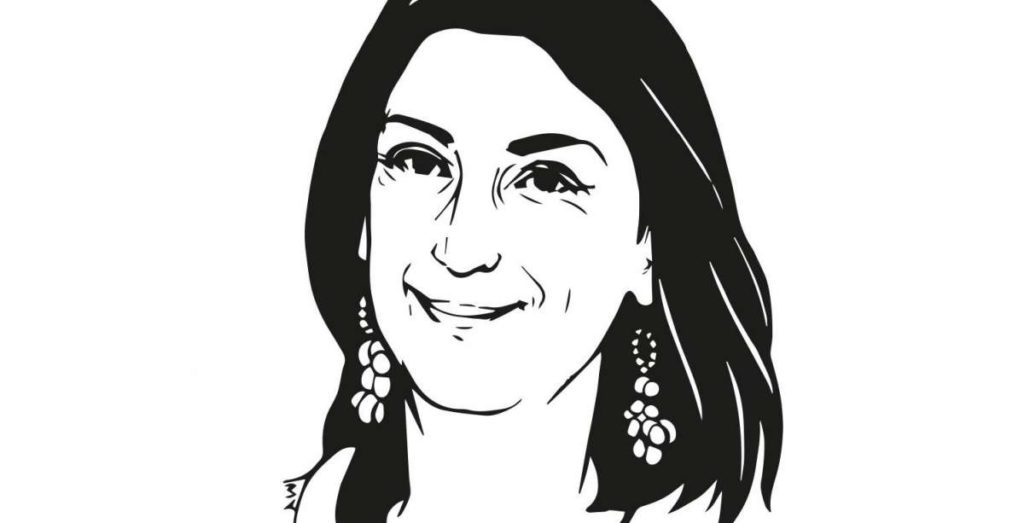 Zie ook: Irish Times, A memorial for Daphne Caruana Galizia, poems for a murdered journalist.